Buying CBD oil safely?
Dr. Christian Jessen answer your question
British media doctor and health campaigner, Dr Christian Jessen answer your CBD questions. In this video you will find out 'Where can I buy CBD oil safely' and other fundamentals about the compound found in cannabis.
Dr Christian on "Buying CBD oil safely?"
It is really important to make sure that you know exactly what is in the supplement you have chosen. Reputable and conscientious manufacturers will make this information readily available and comprehensive. 
Safety studies by the WHO have concluded that CBD is safe and generally well tolerated but some side effects can occur and certain people seem to be more sensitive to these than others. 
One important issue to consider is the possibility that CBD may interact with any medicines you are taking, and the full effects of these interaction may not be entirely known.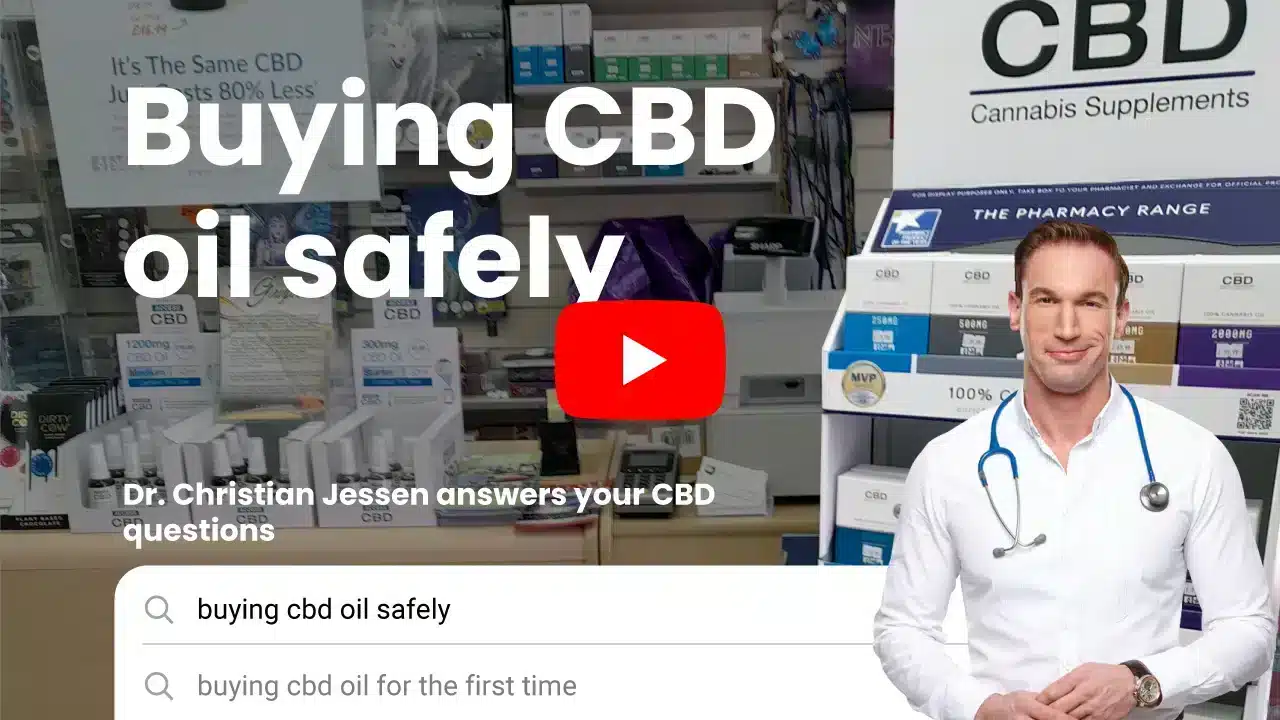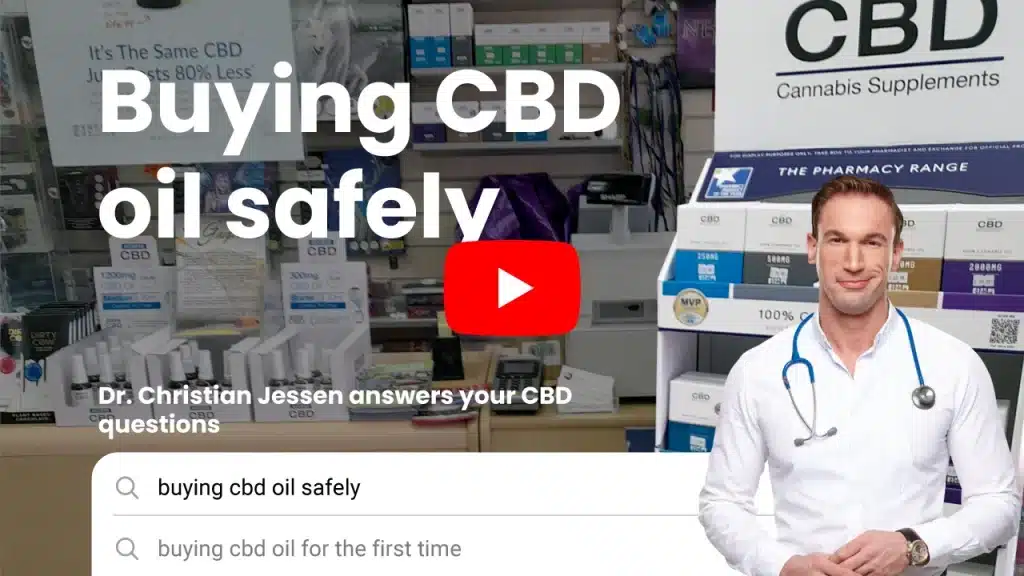 Take a look at the other videos in the Dr Christian's frequently asked CBD questions series by BRITISH CANNABIS™
Ask Dr Christian your CBD question, we will be putting more of your questions to the popular health campaigner and TV doctor to answer. Watch the educational, video series to find out more.
BRITISH CANNABIS™ answer your question
Where can I buy CBD oil safely
Formerly a completely prohibited substance, cannabis is making its way into our everyday lives in the form of CBD oil – a completely legal extract taken from the plant that provides relief from physical and mental health problems.
CBD or cannabidiol is the non-intoxicating compound found in hemp plants. It does not produce psychoactive effects or make you 'high'. That euphoric feeling comes from THC, which is banned in the UK and only present in CBD products in microscopic amounts.
Since CBD is only now being taken seriously by the medical industry, there are very few conclusive studies on the topic. Nevertheless, CBD is believed to possess significant therapeutic properties.
According to the World Health Organization, CBD oil "generally has a good safety profile," and may be able to provide relief to victims suffering from:
Alzheimer's
Parkinson's
Multiple sclerosis (MS)
Cancer (and related treatments)
Diabetes
General pain
Anxiety
Depression
Insomnia
But where should we begin? CBD is available in so many strains and strengths on the market, and the UK seems to be in a constant state of confusion about the legality of these products.
Finding a product that works for you involves trial and error since what works for one person may not necessarily work for someone else.
There are also a few very important things to consider before purchasing CBD oil. Let's start with the basics.
In order to be safe to buy and sell CBD products in the UK – which can include drops, sprays, patches or even vapes – the producers must be fully licensed and conform to the UK's laws surrounding cannabis. No CBD product is legal for sale in the UK if it has a THC content of more than 0.2%.
Aside from this, there are other factors you should check before purchasing CBD products.
Always buy from a trusted and reputable brand like British Cannabis products, which include the brand's CBD by BRITISH CANNABIS and Access CBD In addition to products they
produce under license to a variety of brands using the label Powered by British Cannabis™ are well-respected. Established in 2015, British Cannabis is the largest independently owned producer of CBD oil and has been instrumental in helping regulators to formulate laws going forward in a fast-growing industry. So do your research, read reviews and check the reputation of the brand.
The amount of CBD in the product should be shown on front of the packaging and should be able to be validated by the lab certificate of analysis (either packaged with the product or on the brand's website). You will want to start slowly with a beginners' product containing a low concentration of CBD. Later you can increase the dosage as you see fit.
If there is more than 0.2% THC in the product, then it is illegal in the UK and unregulated. Avoid.
Supercritical CO2 extraction
This is generally considered the cleanest, purest, non-toxic and most efficient method of extracting CBD, but it is expensive and can hike up the price.
This means that a wide range of cannabinoids are present in the oil , cannabinoids, terpenes, flavonoids, essential fatty acids and phenols that are thought to be more effective at fighting pain and inflammation, with a longer-lasting effect than isolates.
CBD oil has gained a huge following in the past few years, and as with any popular new product to reach the masses it's important to read the fine print and do your research before buying.
CBD products are available both online and in health food shops throughout the UK. Head over to Canabidol.com or Access CBD and select one of a variety of different CBD blends from a trusted market brand.