ACCESS CBD ME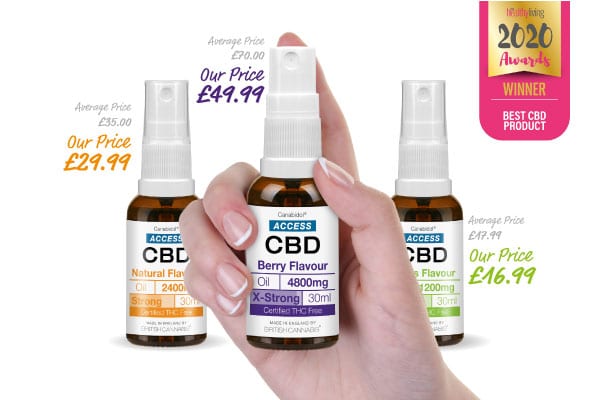 ACCESS CBD™ is on average 70% cheaper compared to other CBD brands in the United Kingdom.
(Source: Internal Market Survey)
Broadcasted nationwide across major UK channels. Shop the UK's most affordable CBD oil today. Free shipping available.

Buy from the UK's Leading CBD Company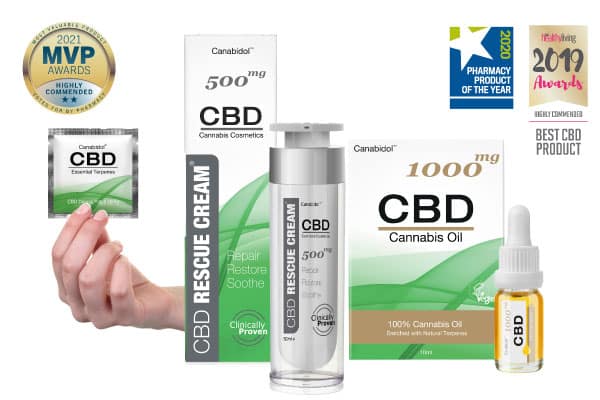 Canabidol™ has been voted 'Best Pharmacy Product of 2020' by The Independent Community Pharmacy and voted 'Highly Recommended' by The MVP Awards voted on by pharmacists.
Our CBD experts are available Monday to Friday (excluding bank holidays) to help. Or you can email us via help@accesscbd.uk.
Calls are free within contracted landline minute allowance.
With so many CBD brands within the industry it can be difficult to know who to trust.
In order to bring you a low-cost, quality, broad plant spectrum CBD oil we knew you would love, we made it our priority to gather the relevant data to prove this.This data is updated regularly, so you're never left behind! 
View all the regulatory compliance documentation, lab reports and even a video of the bottle in your hands being made in our state-of-the-art cleanroom, based right here in the UK. 
Scan QR code on the side of your bottle to access this information or tap below.
Our broad plant spectrum ACCESS CBD™ oils are naturally flavoured with hundreds of unique cannabis compounds.
Available in the best berry flavour we've ever tasted, a refreshing citrus flavour and for all those that prefer something more familiar, a subtle cannabis natural flavour.
Sign-up to our newsletter for updates on launches, restocks, offers and more!
The Success Story Behind The Brand
ACCESS CBD™ has been brought to you by the nations largest CBD company within the industry, BRITISH CANNABIS™.
With a passionate team in tow, we continue to reinvest 100% of our profits back into the business, helping others and our staff.
Great things are never done by one person. They are done by a team of people.
From the CBD brand that tested as the "most compliant CBD product" on Trust Me I'm A Doctor – BBC Two