What is CBD?
Dr. Christian Jessen answer your question
British media doctor and health campaigner, Dr Christian Jessen answer your CBD questions. In this video you will find out 'What is CBD' and other fundamentals about the compound found in cannabis.
Dr Christian on "What is CBD?"
CBD, short for cannabidiol, is one of the most well-known of the 80 or so biologically active compounds found in Cannabis plants. It has gained considerable popularity in recent years for its potential benefits in the world of health and wellness.
This surge in interest started following the discovery of a group of neurotransmitters and receptors in the central nervous system that closely resemble, or bind to, cannabinoids.
Because these various receptors are found on a wide variety of different cell types, including those in the brain, gastrointestinal system, and certain immune cells, it is hoped that CBD-like compounds can be usefully used to interact with these cells in specific ways, and show therapeutic benefits.
Although CBD is found in marijuana, it is not psychoactive and does not cause any of the euphoria, or high, associated with marijuana use.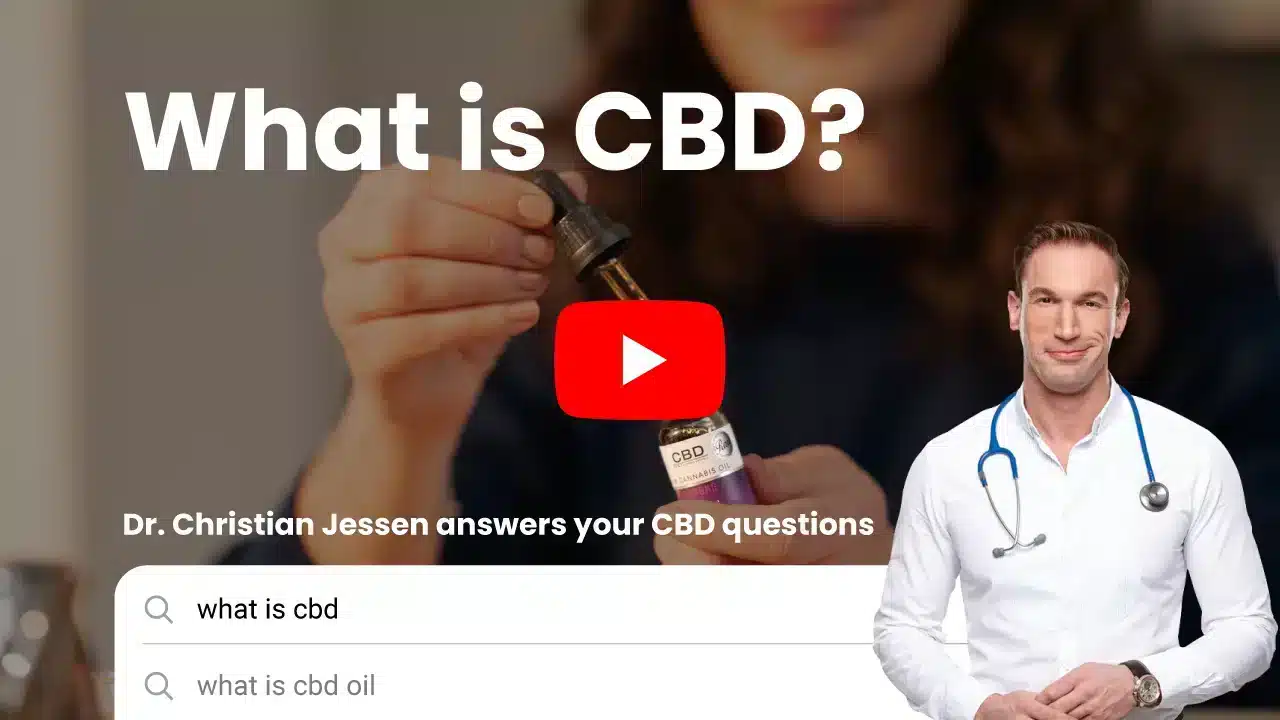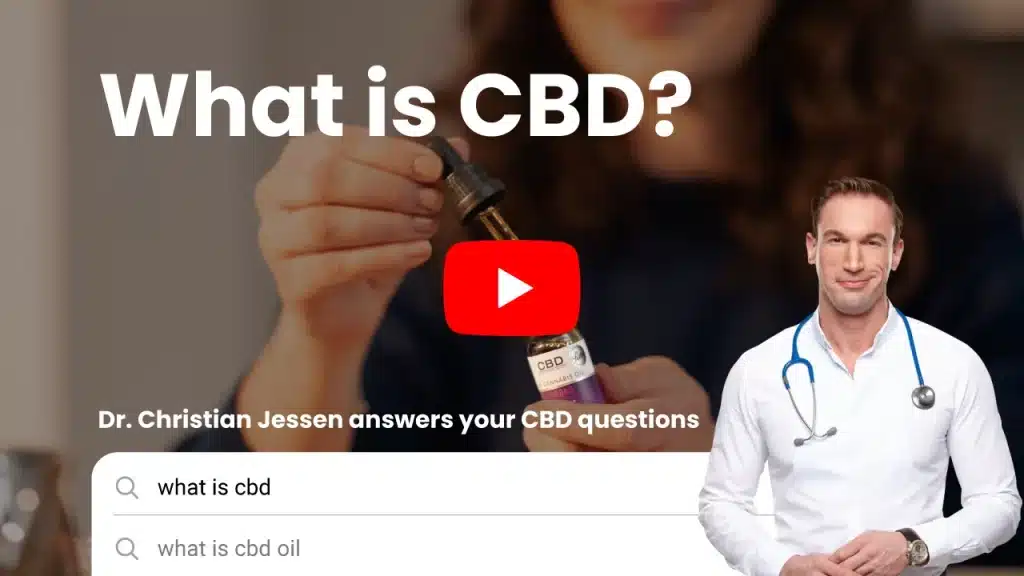 Take a look at the other videos in the Dr Christian's frequently asked CBD questions series by BRITISH CANNABIS™
Ask Dr Christian your CBD question, we will be putting more of your questions to the popular health campaigner and TV doctor to answer. Watch the educational, video series to find out more.
BRITISH CANNABIS™ answer your question
CBD is predominantly sold as an oil, but it also comes as an extract, a vaporized liquid and an oil-based capsule. The oil is made by extracting CBD from the cannabis plant and then diluting it with a carrier like coconut oil or hemp seed oil. CBD is found in a wide variety of products online and in stores, such as dietary supplements, bath soaks, drinks, and food.
Among CBD's best well-known effects is its ability to calm, which accounts for its popularity. In a 2017 study in the Brazilian Journal of Psychiatry, 57 men were tested on their levels of anxiety regarding public speaking. In the study,
some participants received a placebo while others received either 150 milligrams, 300 milligrams or 600 milligrams of CBD before their speeches. Those who received 300 milligrams of CBD had significantly less anxiety than those who were given the placebo.
What is CBD good for – CBD is also used in treating some forms of epilepsy.
At the moment there is one cannabis-based medicine that has been licenced in the UK for this and is available on the NHS as a treatment option for people with Dravet syndrome and Lennox-Gastaut syndrome. These are rare types of epilepsy that are difficult to treat.
It also has beneficial applications in the treatment of PTSD. The Journal of Alternative and Complementary Medicine published a small study in 2018, where 11 patients with post-traumatic stress disorder (PTSD) were given CBD at an outpatient psychiatric clinic along with regular psychiatric treatment for eight weeks. Ten of the 11 experienced a decrease in their symptoms.
Furthermore, CBD has been shown to reduce the effects of high glucose levels on other cells in the body, which typically precedes the development of diabetes and various complications. Further studies have concluded that CBD could have significant benefits when used in patients with diabetes, diabetic complications and plaque build-up in the arteries.
what is CBD good for – Preclinical and clinical studies show that CBD also has antioxidant and anti-inflammatory properties. Researchers hypothesize that these characteristics can provide significant protection against a wide range of pathological disorders.
In a study published in 2006, CBD-based botanical drugs approved in the United Kingdom in 2010 improved quality of sleep, pain during movement, and pain at rest in patients with rheumatoid arthritis as compared to a placebo.
The CBD market is one of the fastest-growing industries in the world and the UK is one of the biggest consumers of CBD products.
According to BRITISH CANNABIS™, one of the leading independently-owned producers of CBD in the country which is regulation compliant and listed on the UK Food Standards Agency public list, the UK has become the world's second-largest consumer cannabinoids market after the US, spending more on cannabis extracts domestically than vitamin B and C combined.
Research for certified CBD products suggests that more than eight million Britons are now buying CBD products, with spending exceeding £600m in annual sales last year.
Established in 2015, BRITISH CANNABIS™ has built on years of knowledge and understanding for both CBD and the wider cannabis compounds allowing the company to use techniques and craft products in ways that had never been attempted before.
Said British Cannabis CEO Tom Whettem: "Having perfected our own cannabis cultivation, which supports product research and development, we can dynamically and compliantly respond to every change in industry regulations; enabling BRITISH CANNABIS™ to bring to market the most effective cannabis supplements and cosmetics possible.
"Across our numerous innovations, we have prioritised compliant, accurate and safe products above all else. From our own branded flagship products to the many successful white label brands Powered by BRITISH CANNABIS™ – we are just getting started."