CBD oil products are a natural solution derived from the hemp plant that is growing in popularity recently due to its health benefits. When taken CBD products in drinks CBD products are believed to provide quicker absorption and faster dosing.
It also provides an overall more pleasant experience with CBD oil in drinks. One of the primary advantages that come with CBD products is its potential to ease the pain.
Studies have proven that CBD products may reduce the pain of people suffering from chronic illnesses like arthritis and multiple Sclerosis. CBD products have also been found to have anti-inflammatory properties that will further decrease discomfort and pain.
Buy CBD oil products are also thought to have anxiety- and stress-reducing properties. CBD products have been found to be a soothing balm for the mind and body, easing the strain of anxiety in those with social anxiety disorder and potentially alleviating the weight of post-traumatic stress.
Scientific evidence has also unveiled the remarkable ability of CBD to relax the mind and body, rendering it a formidable tool for stress management. Unleash the power of CBD oil products and elevate your sleep game!
Delve into a realm of rejuvenating slumber that can positively influence your overall health and well-being. Emerging research indicates that CBD products can enhance the quality of restful, deep sleep, and shorten the time it takes to drift off into the land of dreams.
By enhancing sleep quality, CBD products can help people wake up feeling energetic and rejuvenated. Consuming CBD oil products in drinks, CBD oil products can also enhance social occasions by encouraging relaxation and lessening anxiety. C
BD oil products can also complement exercises outdoors and fitness routines in reducing inflammation and pain and helping to improve recuperation after exercising.
In this article we'll look into the advantages of CBD oil products used in beverages, as well as the most effective CBD oil products to be added to drinks, and also why ACCESS CBD® is the best supplier to purchase CBD products with.
Read CBD Oil Uses for a comprehensive guide on starting CBD oil.
How to Add CBD Oil in Drinks
The addition of CBD oil to drinks is a straightforward and easy procedure. For starters, it's essential to select top-quality CBD oil products that are safe and efficient.
ACCESS CBD® offers a wide variety of premium CBD oils made from organic hemp that is non-GMO and has been thoroughly checked for purity and potency. When CBD oil to add to drinks, begin with a small amount and increase it as you need.
It is crucial to keep in mind how the results of CBD products can vary from one person to another, which is why it is essential to choose the appropriate dosage for you. If you are planning to add CBD products is to be added to drinks, it's crucial to select drinks that work in the presence of CBD oil.
CBD oil products can be mixed with beverages like tea, coffee smoothies, juices, and smoothies. It is however not advised to mix CBD oil in drinks in order to reduce the potency and effectiveness of CBD oil.
For mixing CBD products to drink Simply include the amount you want in your beverage and mix well. Some people prefer using the blender or shaker bottle to ensure the oil is evenly dispersed throughout the beverage.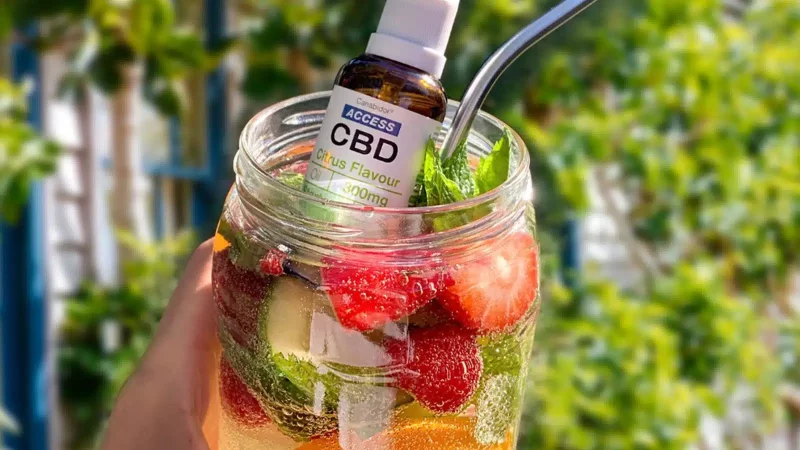 The Best CBD Oil to Add to Drinks
When choosing CBD products for inclusion in drinks, you must choose a product that is safe, effective and free of harmful contaminants. ACCESS CBD® offers a wide selection of CBD oils made using organic hemp which is non-GMO and has been thoroughly examined to confirm quality and potency.
One of the most popular CBD products that are available in drinks includes the ACCESS CBD® Full Spectrum CBD Oil. It is made from organic hemp that isn't genetically altered and has a variety of cannabinoids and Terpenes that work together to produce a powerful impact.
ACCESS CBD®'s Wide Spectrum CBD Oil is a good alternative for drinks to add. It's derived from hemp grown in non-GMO organic environments and has a variety of cannabinoids and terpenes. However, the product isn't a powerful source of THC. The oil is available in a wide variety of flavours and strengths which makes it easy to find the right product that meets your needs.
ACCESS CBD® is the best choice for individuals looking to add CBD oil to their drinks. ACCESS CBD® is a reputable company committed to providing high-quality CBD products that are safe, effective, and free from contaminants. ACCESS CBD® uses organic, non-GMO hemp to create their products and rigorously tests them for purity and potency. 
Not only does ACCESS CBD® prioritize exceptional quality, but they also provide a diverse selection of products to cater to their customer's requirements. Delight your senses with their array of Full Spectrum and Broad Spectrum CBD oils, available in an extensive range of potencies and flavours, ensuring you can discover the perfect match for your preferences.
Furthermore, their product line extends beyond oils to include capsules, topicals, and edibles, all infused with the restorative benefits of CBD. ACCESS CBD® is also committed to social responsibility and giving back to the community.
With a philanthropic spirit, they allocate a share of their earnings towards empowering nonprofits dedicated to enhancing the accessibility of healthcare and education in disadvantaged areas.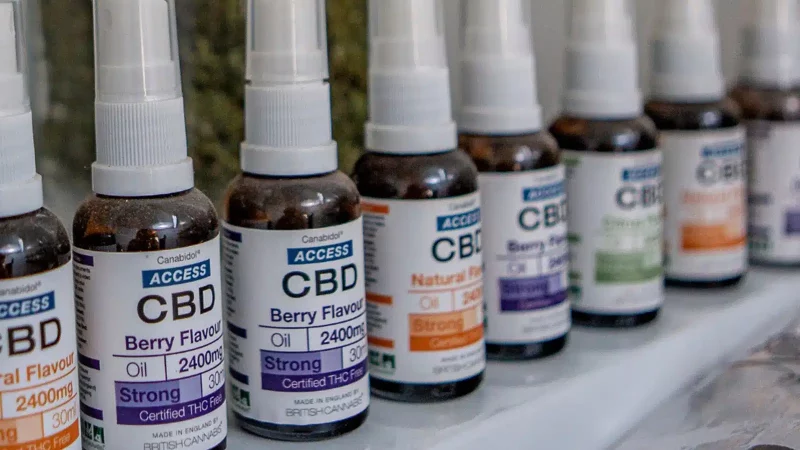 How to Incorporate CBD Oil into a Healthy Lifestyle
The integration of CBD products into your lifestyle can improve overall wellness and overall health. By including CBD oil products in drinks, people will benefit from CBD oil products in a comfortable and pleasant way.
To incorporate CBD oil products into a healthy life, it's important to choose the best CBD products from reputable businesses like ACCESS CBD®. It is essential to start by taking a smaller dose then increase it depending on your requirements and to be conscious of the potential negative effects, as well as interactions with other medications.
Alongside incorporating CBD products into drinks, it is also possible to integrate CBD products into other aspects of their lives. CBD products can be included in salads, smoothies or consumed as a capsule or tincture. CBD products can also be used topically to alleviate pain and inflammation, or in baths to help relax.
CBD products are an all-natural treatment thought to bring a wide range of health benefits like anxiety reduction, pain relief and stress management and more restful sleep. In beverages, CBD products could provide greater absorption as well as a satisfying experience.
If you are looking to purchase the best CBD oil products for your drinks, it's important to pick a top-quality product from a reliable firm such as ACCESS CBD®. By including CBD oil products in an active lifestyle, people can achieve their well-being and health goals, and reap the advantages of this natural remedy.
Incorporating CBD oil into a healthy lifestyle can be especially beneficial for individuals who are health-conscious, research-focused, convenience-oriented, brand loyal, and interested in natural remedies. ACCESS CBD® offers a variety of products to meet these values and needs and makes it the best choice for people looking to include CBD oil products in their drinks.
Furthermore, as people turn to alternatives to conventional medicine and natural remedies, the idea of incorporating CBD oil products into a healthy lifestyle is becoming more popular. If you choose ACCESS CBD®, customers can be confident that they're getting the right product that is safe and effective and supported by a reliable firm.
If you're seeking to help you achieve the goals of your workout, decrease anxiety and stress or enhance general health well-being by including CBD oil products in your drink is a great place to begin.