If you're an individual who is always looking for natural solutions to ease anxiety, and pain, anxiety, or to enhance sleep If so, CBD Gummies UK could be what you're looking for. This article will assist you through the process of learning details regarding CBD Gummies and what they can do no matter if you're the first customer of CBD Gummies or are looking to get deeper into the product as a faithful client. 
Access CBD offers to buy CBD oil products, ethically sourced CBD Gummies UK which is ideal for people who want to incorporate healthy habits into their everyday routine. CBD Gummies are a fantastic option to enjoy the advantages of CBD in a discrete and convenient form. Access CBD is a leading provider of CBD gummies. 
Access CBD, we carefully select and refine our products to make sure that our customers receive only the finest CBD-infused gummies on the market. Our range includes a wide variety of flavours and strengths that meet your specific needs which allows you to personalise your CBD experience to suit your individual fitness objectives. 
No matter, if you're unfamiliar with CBD or a veteran user Our team of experts, will assist you in the process and address any concerns. We believe that everyone deserves access to premium CBD products, which is why we provide competitive prices and simple ordering options to make ordering easy and convenient. 
If you're eager to dive into all the possibilities of CBD Gummies and learn about the many advantages of this powerful compound Look no further than Access CBD – your trusted source for everything CBD! Check out our range today and take your first step toward a healthier and more balanced lifestyle .
Read more to discover Which CBD gummies help you sleep.
CBD Gummies are chewy candies that are infused with cannabidiol (CBD) oil. CBD is a natural chemical that is found inside the Cannabis Sativa L. plant. It has been demonstrated to have a wide range of health benefits such as relief from anxiety, pain and stress reduction as well as better quality sleep. 
CBD Gummies are a convenient and delicious way to consume CBD and come in a range of flavours to satisfy different tastes.  CBD Gummies are a great alternative for people who do not want to take CBD via capsules or oils. 
They provide a discrete and delicious way to integrate CBD into your routine. This makes them ideal for busy people who want to reap the advantages of CBD while on the move. 
Access CBD is a leading provider of Cannabis Sativa L. gummies. Access CBD, we take great pride in offering a broad selection of premium CBD chewing gums that meet diverse tastes and preferences. 
The selection we offer includes gluten-free, vegan, and organic choices so that everybody can reap the benefits of CBD regardless of diet limitations.  Every gummy we sell is designed with care to include an exact quantity of CBD oil that provides you with the same dose each time. 
Our products go through rigorous tests by a third party to guarantee purity and effectiveness, giving you peace of mind that you're getting only the best quality CBD Gummies on the market.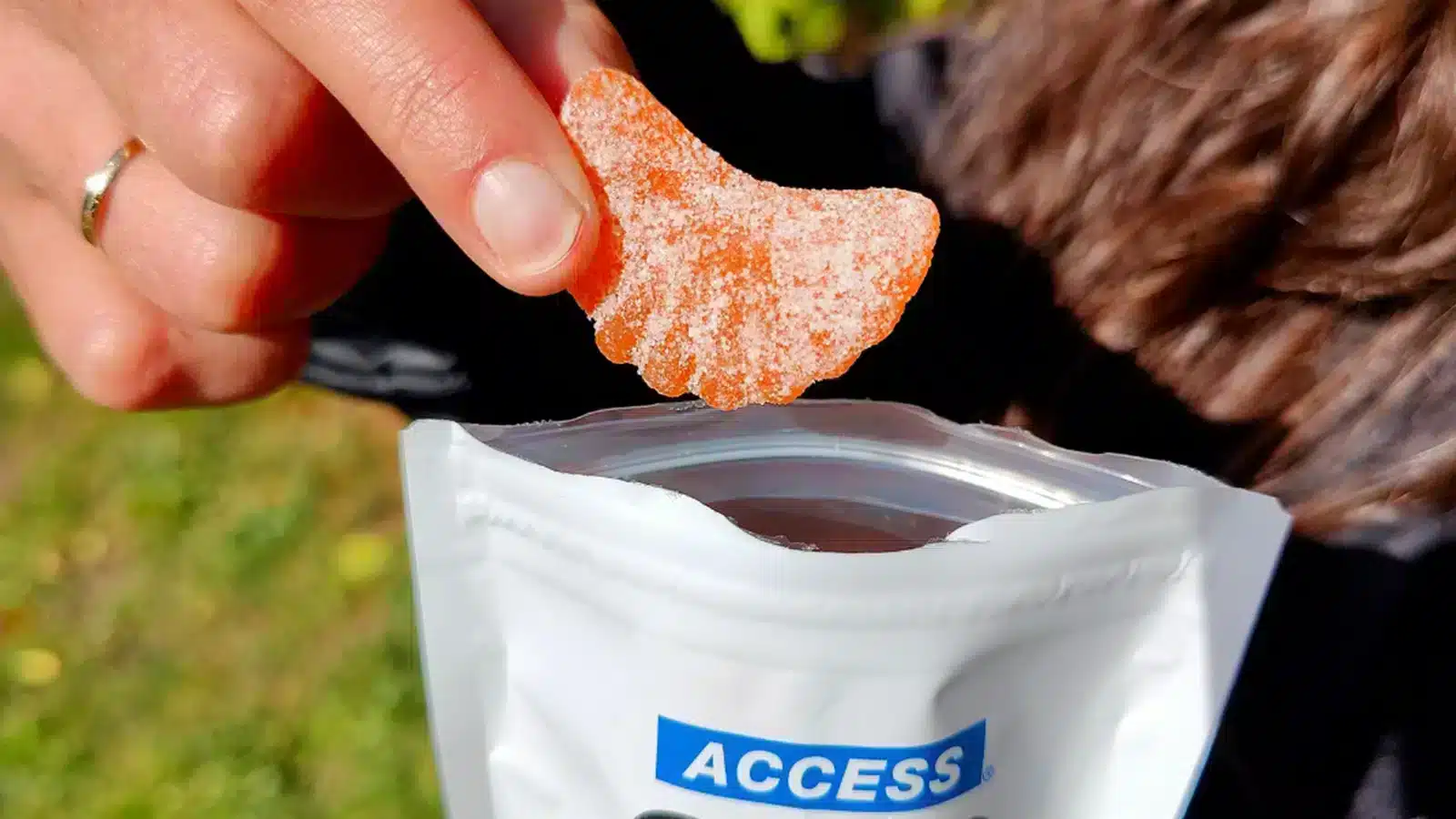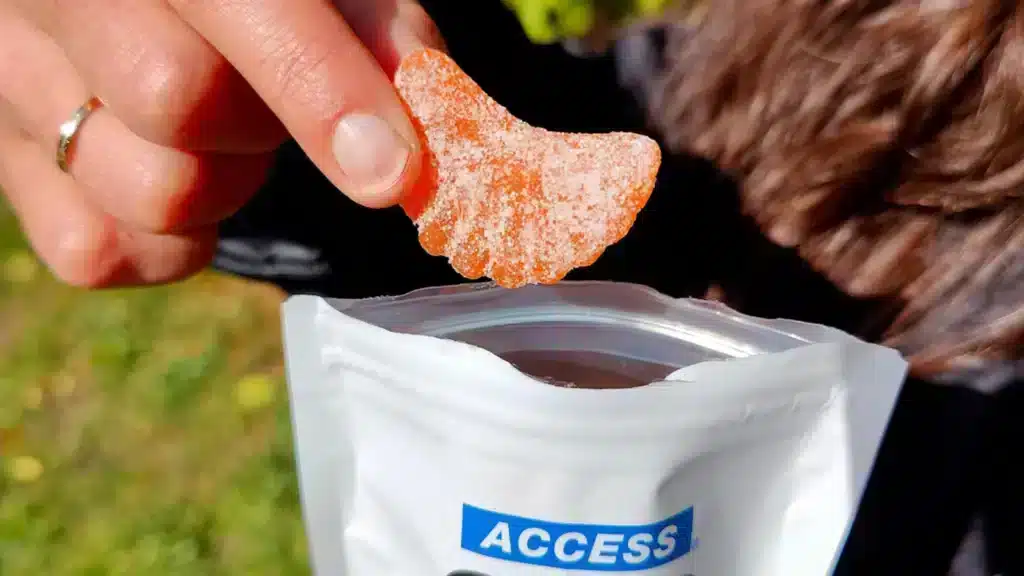 What makes Access CBD gummies special?
We at Access CBD, are dedicated to sustainability in our practices and we believe that ethical ones are the best. Our CBD comes from organic farms using sustainable and environmentally-friendly practices. 
We believe in honesty and quality this is the reason our products are controlled by a third-party lab to guarantee their purity and effectiveness. Our CBD Gummies are vegan, gluten-free, and are made from natural colours and flavours. 
What distinguishes Access CBD gummies apart is our dedication to sustainable practices, ethical methods and full transparency. We are aware that our actions affect the environment and the generations to come, which is the reason we obtain our CBD from farms that utilize sustainable farming methods. 
Our products have the best standard while minimizing our carbon footprint. Access CBD is a company that believes in transparency. Access CBD, we believe in transparency about the ingredients that go into our products. 
That's why our CBD chews undergo stringent tests by third parties to guarantee their potency, purity, and security. We're delighted to provide our clients with the knowledge they require so they are able to make educated decisions regarding their health. 
Our gluten-free and vegan-friendly CBD Gummies are made using natural colours and flavours, offering an appealing and healthy way to integrate CBD into your everyday routine. We meticulously craft each product to ensure you have an enjoyable and consistent experience each time. 
How to choose the right CBD gummies for you
When selecting CBD Gummies, it is essential to think about things like dosage, flavour, as well as ingredients. Access CBD offers a variety of CBD gummies. 
Access CBD, we offer various gummies that come in various dosages to fit your specific requirements. It is important to pick a flavour you like since you'll be using them frequently. Gummies can be found in a wide variety of flavours like lemon, grape and cherry. 
Alongside dosage and taste, it's crucial to look at the ingredients you use in your CBD Gummies. Here at Access CBD, we use organic and natural ingredients as often as feasible, making sure that our products aren't contaminated by harmful preservatives and additives. 
When choosing CBD Gummies, it is crucial to start with a smaller dose, and gradually increase the dosage until you reach the right quantity to meet your needs. It's equally important to choose a trusted brand like Access CBD that uses high-quality CBD products and adheres to strict standards for manufacturing. 
Our products are produced in FDA-approved facilities. This ensures that they're of the highest safety and quality standards.  No matter if you're a novice to CBD or an experienced user, we have the right gummies to suit your needs. 
Check out our range now and discover the ideal taste and dosage that meets your specific needs. Through Access CBD, you can ensure that you're receiving the finest quality CBD Gummies that are available.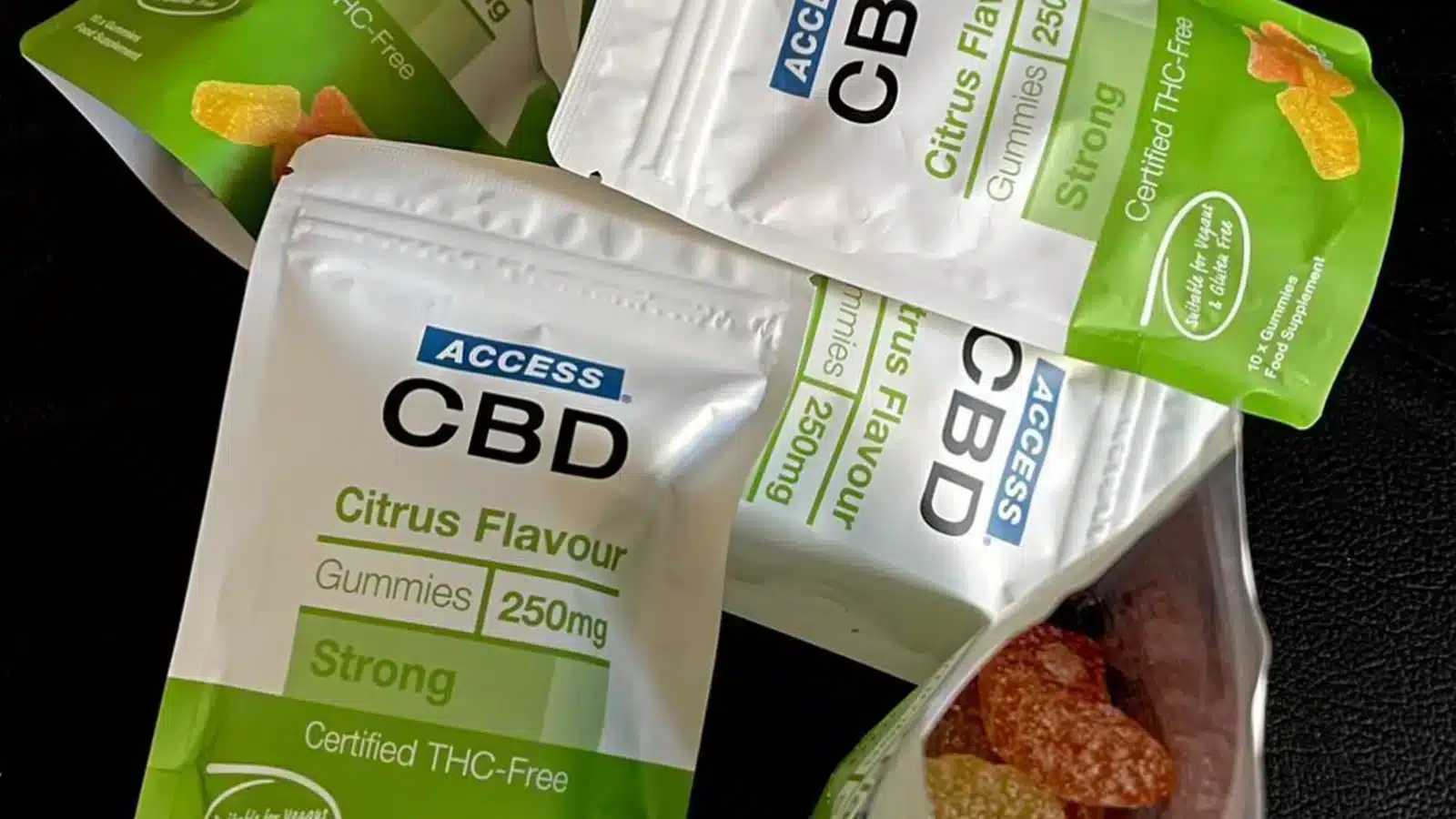 Consuming CBD Gummies is easy and simple. Just chew the gummy, and swallow it the same way you would candy. It is crucial to be aware that CBD Gummies might take a little longer time to take effect compared to other forms of CBD because of being that they require to be digested before they take effect.
If you're taking CBD Gummies, it is important to remain conscientious and consistent with the dosage. It can take a couple of months or weeks to feel the full effect of CBD and therefore, don't quit in the event that you don't notice immediate effects.
It is also essential to keep your CBD Gummies in a dry, cool space far from sunlight. This will ensure their potency and freshness for longer durations.
We recommend consulting with a physician prior to introducing CBD to your daily routine. They can assist you in choosing the proper dosage and provide instructions on how to utilize CBD safely and efficiently.
In the end, CBD gummies offer a practical and delicious method to enjoy the advantages of CBD. When you purchase Access CBD, you can be sure that you are getting top-quality products made of organic and natural ingredients. 
Check out our collection now and discover the reason CBD gum is fast growing to become one of the sought-after methods to include CBD into your daily routine.
Your Guide To CBD Gummies: Conclusion
CBD Gummies can be an ideal addition to your fitness routine, offering an effective and safe solution to improve the overall quality of your life. At Access CBD, we are committed to providing high-quality, sustainably sourced CBD gummies that align with your values of health and wellness, mindfulness, and social responsibility and are suitable to get CBD products or buy CBD oil products for you.
If you're into yoga, outdoor activities and exercises, meditation or social occasions, music and the arts Our CBD Gummies will assist you in achieving your goals for fitness and health as well as personal growth travelling, and a balanced work-life.
Try Access CBD gummies today and experience the benefits of natural, plant-based wellness.