Access All Areas
Below is an example of the regulatory information provided with each bottle of ACCESS CBD®. On the back of each label is a unique QR code, simply scan with your mobile camera to see all regulatory compliance documentation, lab reports and even a video of the bottle in your hands being made in our state-of-the-art Cleanroom. Scroll to bottom of page for all lab reports.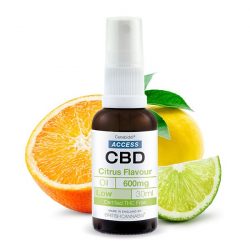 Browse through our example regulatory information, lab report, compliance documentation and more. This is a taste of what you can see when you scan your own unique QR code printed your bottle of ACCESS CBD®. 
All the regulatory compliance information for this product in one place. Got a question? Below is a summary of the legal status of this product within the scope of the legislation and regulations set out in law.
This CBD Product Costs...
Other CBD Brands Costs*..
*Average Cost Per 100mg of CBD
This data is based on average price data for over 1741 products in Europe [Source: CBD Intel 2019]. CBD Intel provides impartial, independent market and regulatory analysis legal tracking and quantitate data form the Cannabidiol (CBD) sector worldwide. 
Browse all reports below.
Each bottle of ACCESS CBD® oil hosts a unique batch number that can be found on the back of the label. Our lab reports are performed and issued, by a third-party testing company.
Using state-of-the-art HPLC technology and gas chromatography we can separate, identify, and quantify each component, or cannabinoid at low levels (parts/million).