Celebrate Your Love with Our Giveaway!
Welcome to Love and Laughter Giveaway! We are excited to offer you the chance to win amazing prizes and experiences that celebrate the joy of love and laughter. Whether you are searching for the perfect gift for a loved one or just looking for a way to show your appreciation for someone special, this giveaway has something for everyone.
Love and laughter are two of the most important ingredients in life. They bring joy, happiness, and even a sense of security. They can make life more meaningful, help us cope with difficult times, and bring us closer to those we love.
Love is the emotion that binds us together. It is the feeling of being connected to someone else in a deep and meaningful way. It is a feeling of joy, comfort, and acceptance and appreciation. When we feel love, we feel safe, secure, and supported. We feel like we belong.
Love and laughter are powerful emotions. They can bring us closer to those we care about and make life more meaningful. Next time you need a pick-me-up, take a moment to express your love and share a laugh with someone. You may be surprised at how powerful it can be.
If you're looking for a chance to spread some love and joy, then you should join our Love & Laughter Giveaway! Not only will you get a chance to win some amazing prizes, but you'll also be part of a special community of people who are dedicated to bringing joy and happiness to others. By joining our giveaway, you'll be part of something bigger than yourself and you'll get to experience the joy of giving. Plus, you'll be in the running to win some really great prizes that will help you show your loved ones how much you care. So don't wait – join our Love & Laughter Giveaway today!
Enter your details below for a chance to win!: 
Fill in the form with your full name and email address to be in with the chance of winning something spectacular!
Don't miss out – sign up now! It's FREE to enter.
You will automatically be entered into every ACCESS CBD® Monthly Giveaway.
Enter to win our CBD Treasure Chest Giveaway worth £260+!
Love & Laughter Giveaway terms and conditions:
No purchase necessary. Applications are open from 08:00am (GMT) on 14 February 2023 and will end at 23:30pm (GMT) on 28 February 2023.  Any applications outside this period will not be counted.  
One person will be chosen to receive:
2x Cannabis CBD Oil Refined (1000mg)
2x Cannabis CBD Oil RAW – (1000mg)
2x CBD Health Caps – HEART (300mg)
2x CBD Health Caps – MIND (300mg)
This gift is non-transferable, re-saleable, or exchangeable. There is no cash alternative.
Participants are encouraged to follow @accesscbduk on Facebook, Instagram,Twitter, and YouTube.
The winner will be required to follow and/or like our social media channels (@accesscbduk) and send a photo of themselves with the prize. The promotor is entitled to post this photo on our social media channels and website.
The promoter reserves the right to substitute any of the prize products subject to availability. 
This prize promotion is open to UK residents only (England, Scotland, Wales, and Northern Ireland) aged 18 years or over. 
The winner will be contacted via the registered email address. If the Promotor is not received any response within 48 hours, the right to claim the gift will be lost and the promoter reserves the right to re-award the gifts.
No entries from agents, third parties, organised groups, or applications automatically generated by computers will be accepted. No incomplete or corrupted entries will be accepted. Any entries not in accordance with the entry instructions will be rejected. 
Any entries containing offensive or inappropriate content will be removed. By entering participants will be deemed to have accepted the terms and conditions. 
The Promoter reserves the right to amend, alter or terminate this promotion at any time due to circumstances beyond its control. 
By entering, participants are giving their consent for feedback and comments to be shared by BRITISH CANNABIS™ on channels, including but not limited to, social media and website content. 
Promoter's Privacy Policy can be found in the footer of our website. 
The winning entry is chosen randomly from the pool of total entries received during the giveaway period.
The winner is announced 7 days after the giveaway ends.
The Winner of CBD Treasure Chest on January 2023
Goes to Leslie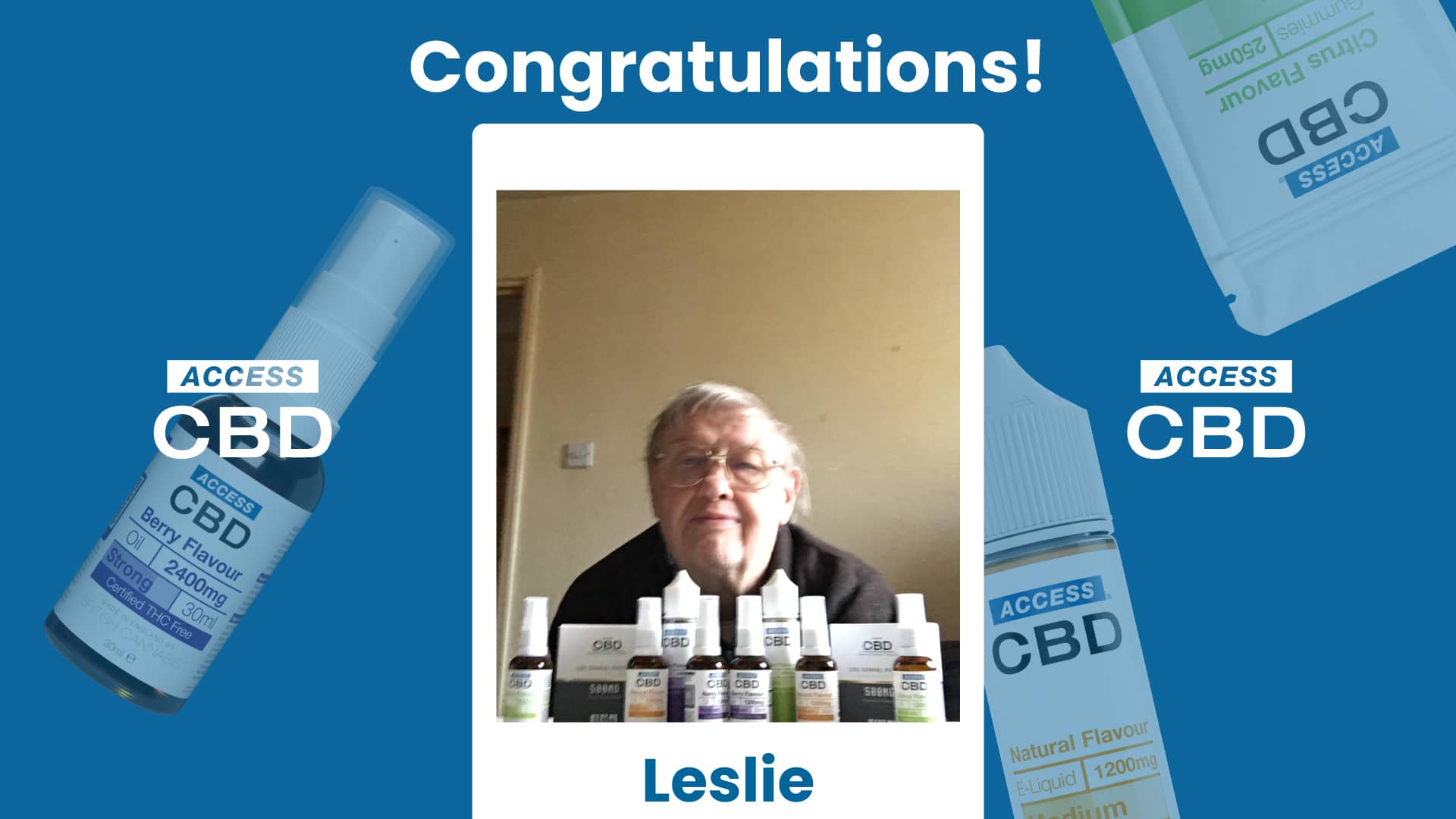 Congratulations,
You've won our January Giveaway worth £260++ for Free
————————————
Keep in touch with us for the upcoming giveaways!
We still have a lot more of fantastic prizes and we assure that you will have another chance to win the next giveaway