In recent times, the need for natural solutions to well-being and health is increasing. A lot of people are looking for alternatives to conventional medicines for managing anxiety, pain and stress as well as sleep problems. 
The most well-known natural remedies can be hemp or CBD products. There's still lots of confusion among people about the distinctions between the two products. Are hemp cream and CBD cream the same? The simple answer is no.  
While both originate from the same plant, they're not the same. This article will look at the distinctions between hemp cream versus CBD cream, their advantages and the one that could be the most suitable for you. 
If you're looking for natural remedies and are looking to include them in your daily wellness routine, continue reading to learn about are hemp cream and CBD cream the same. Since the demand for natural remedies is growing it is essential to know the differences between different items. 
This article will concentrate on explaining whether hemp cream and CBD cream are the same. Although the same plants make both they differ in their origins as well as active ingredients and their effectiveness in reducing anxiety, pain and stress. 
If you're a discerning buyer You must make an educated decision about the most suitable product to meet your requirements. In this article, we will explore the differences between hemp cream and CBD cream, and why you should choose CBD cream from ACCESS CBD®. 
In Can CBD Cream Make You Tired article, we explore more on how CBD Cream works.
The hemp cream skin cream is made of hemp plant seeds. Hemp cream is rich in fatty acids, in addition to other nutrients that are beneficial to the skin. It is widely utilized to moisten and calm the skin that is dry or inflamed. 
Hemp cream is also used to ease discomfort and inflammation of the joints and muscles. Hemp cream does not cause psych activity and does not contain THC, a chemical present in hemp, which triggers a "high". 
But hemp cream does have limitations in the treatment of inflammation and pain. Hemp cream isn't as effective as CBD cream and could not be able to provide sufficient relief from chronic or severe pain. Furthermore, certain people might suffer from side effects, such as allergies or skin irritation with hemp products.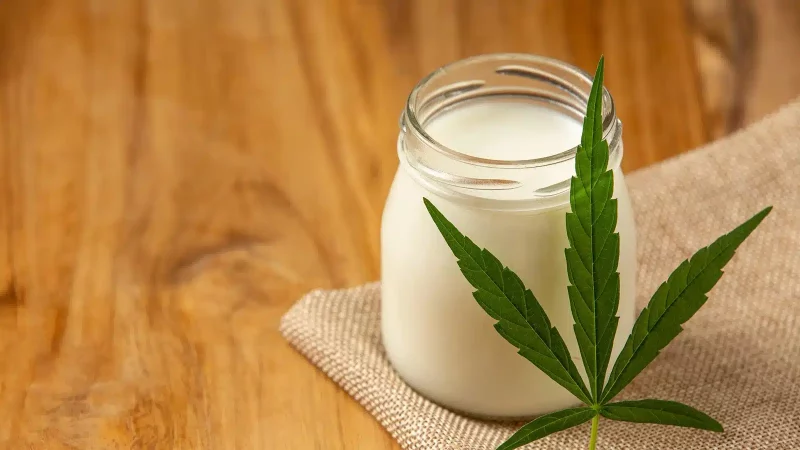 CBD cream can be described as topically applied cream infused with cannabidiol a chemical that is present within the Cannabis Sativa L. plant. CBD cream is used to manage pain, inflammation, and other skin conditions. 
CBD cream is also used to manage anxiety, stress, and improve sleep. CBD cream is non-psychoactive and does not cause a "high". CBD cream is more effective than hemp cream in managing pain and inflammation due to its higher potency. CBD cream also has additional benefits that hemp cream does not have.  
CBD has anti-inflammatory properties which makes it a powerful treatment for inflammation and pain. CBD also has calming properties that can help manage anxiety and stress. 
CBD Cream vs Hemp Cream: What is the Difference?
The major distinction between CBD cream and hemp lies in the origin of the cream. Hemp cream is derived by removing the seeds from hemp, whereas CBD cream is composed of the leaves and flowers that are part of the Cannabis Sativa L. plant. 
The active ingredients of hemp cream consist of fatty acids as well as other minerals and the main component of CBD cream is called cannabidiol. A further difference is the strength and effectiveness of the use of creams. 
CBD cream is stronger and more efficient in treating inflammation and pain than hemp cream. CBD cream also comes with added benefits like anti-anxiety properties and anti-stress properties. 
Additionally, CBD cream is absorbed directly by the skin and is placed in a position to directly affect the body's endocannabinoid process that regulates a broad range of bodily functions, such as a feeling of pain, as also emotions and immune responses. 
In contrast to hemp, it isn't as efficient and has a lesser amount of bioavailability and not had any significant impact on the body's system that creates the endocannabinoid. Thus, CBD cream is a popular alternative for people looking to alleviate pain, anxiety, or stress in a healthy and natural way.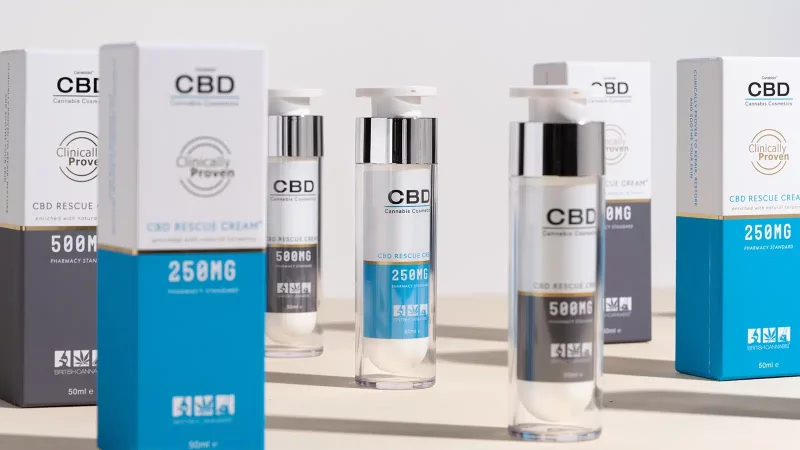 Why Choose CBD Cream over Hemp Cream?
CBD cream is a more effective treatment for pain and inflammation than hemp cream. CBD cream has additional benefits such as anti-anxiety and anti-stress properties. 
CBD cream is also safe and has few side effects. The main drawback of hemp cream is that it may not provide enough relief for severe or chronic pain.  ACCESS CBD® sources its CBD from organic hemp plants and uses CO2 extraction to ensure purity and potency. 
Their CBD cream is also third-party tested for purity and potency, ensuring that you get a high-quality product every time.  In addition to its effectiveness and safety, choosing ACCESS CBD® also aligns with the values of health and wellness, mindfulness, and social responsibility that are important to health-conscious consumers. ACCESS CBD® is comm
itted to sustainable and ethical practices, using eco-friendly packaging, and supporting social causes. By choosing ACCESS CBD®, you can feel good about not only taking care of your health but also supporting a company that shares your values.  
ACCESS CBD® understands that convenience is essential to its customers. This is the reason why CBD cream is sold online, which allows customers to buy CBD oil products at the convenience of your at home, and get it shipped right to your doorstep. 
With a hassle-free ordering process, prompt shipping, and exceptional customer service, ACCESS CBD® makes it easy to incorporate CBD cream into your daily wellness routine. 
In conclusion, hemp cream and CBD cream are not the same thing. Although hemp cream is a wonderful moisturizer that can aid in managing minor inflammation and pain CBD cream can be an effective remedy for inflammation and pain.
CBD cream is safe and has no adverse consequences. If you're in search of an effective natural solution to treat the health issues that affect the skin CBD cream can be a great option.
When you are choosing the best CBD cream, it's crucial to pick a premium product from a trusted business. ACCESS CBD® is the best CBD UK company and the right place to get CBD cream.
Made from organic hemp plants and is third-party tested for purity and potency, ensuring that you get a safe and effective product. As a conscious and health-conscious consumer, you need to be sure what products purchase are of the highest quality and suitable for use.
With ACCESS CBD®, you can have confidence in the product you are buying. Moreover, ACCESS CBD® understands that its customers are convenience-oriented and want to have a hassle-free shopping experience.
That's why its CBD cream is available online, with a user-friendly website and fast and reliable shipping. You can make an online order for your CBD cream at the convenience of your own home and have it to the door in a matter of days.