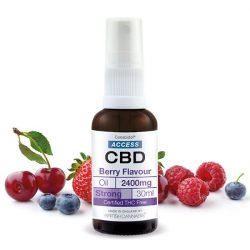 Scroll down to learn more about how your bottle of CBD is manufactured. Find unique lab reports, compliance documentation and more.
Watch video below and see your bottle of ACCESS CBD™ oil roll off the production line inside the walls of British Cannabis' state-of-the-art Cleanroom laboratory.
All lab reports are unique to the ACCESS CBD™ bottle in your hand. Click report below to enlarge image.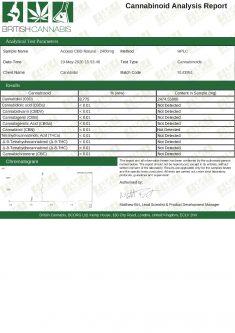 An exempt product under the Misuse of Drugs Regulations 2001

*No trace amount of THC could be detected and quantified.
All the regulatory compliance information for this product in one place. Got a question? Below is a summary of the legal status of this product within the scope of the legislation and regulations set out in law.
This CBD Product Costs...
Other CBD Brands Costs*..
*Average Cost Per 100mg of CBD