ACCESS CBD ME
LIMITED OFFER – 10% off 1200mg!
*offer ends 30/09/2021 at midnight. No code needed.
Terms and conditions apply. Offer ends 30/09/2021 at midnight.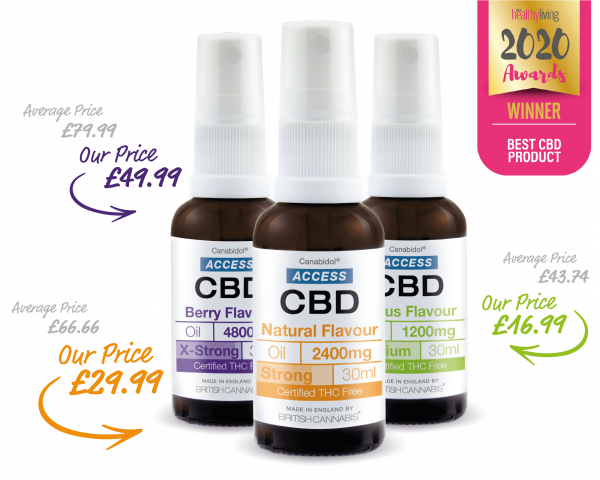 Our CBD oil is on average 70% cheaper compared to other UK CBD brands. (Source: Internal Market Survey)
Watch our latest TV advert!
Broadcasted nationwide across major UK channels.

Buy from the UK's leading CBD company
Voted "Best Pharmacy Product of 2020"
Awarded by The Independent Community Pharmacy
We've done the hard-work so you don't have to.
With so many CBD brands within the industry it can be difficult to know who to trust. In order to bring you a low-cost, quality, broad plant spectrum CBD oil we knew you would love, we made it our priority to gather the relevant data to prove this. This data is updated regularly, so you're never left behind! 
ACCESS CBD is brought to you by the UK's CBD oil market leader, but is still 70% cheaper compared to other CBD brands. So the question we ask is why pay more?  
Our broad plant spectrum ACCESS CBD oils are naturally flavoured with hundreds of unique cannabis compounds. Available in the best berry flavour we've ever tasted, a refreshing citrus flavour and for all those that prefer something more familiar, a subtle cannabis natural flavour.
You have the key to access all the regulatory compliance documentation, test reports and even a video of the bottle in your hands being made in our state-of-the-art cleanroom, based right here in the UK.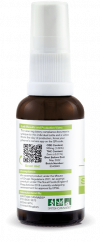 Pick Your Perfect Strength
With five strengths to choose from, ACCESS CBD gives you the opportunity to find the best strength suited for you. What's more, you won't find great tasting CBD oil cheaper anywhere else!
Sign-up to our newsletter for updates on launches, restocks, offers and more!
The Success Story Behind The Brand
ACCESS CBD has been brought to you by the nations largest CBD company within the industry, British Cannabis. With a team of 30 and still growing, we continue to reinvest 100% of our profits back into the business, helping others and our staff. Great things are never done by one person. They are done by a team of people.
Profits Donated to NHS Heroes
We're making a public pledge that British Cannabis™ will donate 10% of profits from the ACCESS CBD range to a different NHS Supported Charities each year! 
From the CBD brand that tested as the "most compliant CBD product" on Trust Me I'm A Doctor – BBC Two