Nisa x ACCESS CBD®
Our award-winning, affordable, quality CBD oils are now available in Nisa stores across the UK!
Staying true to it's name, ACCESS CBD® is now, even more access-ible to the nation. 
With over 4,000 Nisa stores nationwide, we are honoured to be a part of this! With CBD expenditure predictions of £1 billion by 2025, and the average spend per consumer being £24 a month. CBD being readily available in your "corner shop" is a perfect match! 
So, the question is…why stock ACCESS CBD®?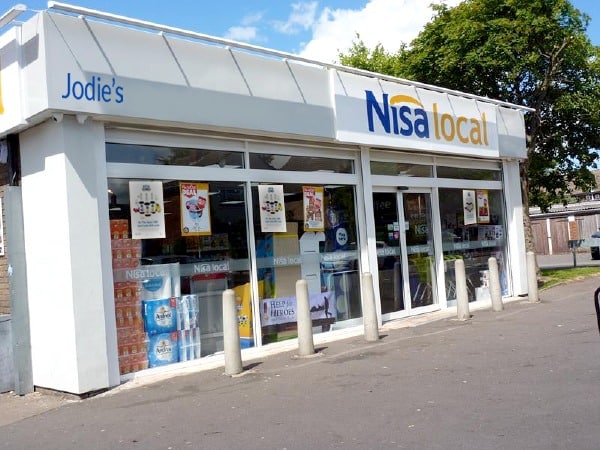 70% cheaper than the average same-strength CBD oil!*
As the CBD market begins to mature and CBD supplementation becomes mainstream, the cost of isolated cannabidiol as an ingredient has decreased rapidly. ACCESS CBD® is the first in a new generation of CBD Oils that no longer have to cost relatively high prices. CBD is CBD, and our CBD Oils stand up to quality, taste and accuracy tests as well as other, more expensive CBD Oil products.
BRITISH CANNABIS® are now able to use our scale as the UK's largest Seed-to-Shelf CBD supplement producer, to bring down the average cost of not only the core CBD ingredient, but of our packaging, flavours, oils and other business costs. These savings are very much being passed on to you – the customer.
Post and tag @accesscbduk placed in your Nisa!
Stay up-to-date with the latest news, photos and more.
Broadcasted Nationwide in 2 Million Homes
Watch our latest television advert now, press play now! Broadcasting daily nationwide across major UK channels, reaching 62,000 people per month!
This eye-catching advert has brought many more CBD lovers to the ACCESS-side. Stock up this winter with ACCESS CBD®, simply splendid CBD oil! 
CBD is short for cannabidiol, a compound found in the cannabis plant. 
Cannabis is actually the term for a whole family of plants, which are usually split into two distinct categories: Cannabis sativa and Cannabis indica. These terms are in turn used as umbrella titles for different strains.
Traditionally sativa refers to the tall European plants, and indica to the bushier, shrub-like Indian varieties. For our purposes there are two terms that have far more practical use:
Hemp refers to strains of cannabis grown for industrial use. These applications include biofuel, rope, paper and CBD.
Marijuana refers to plants grown for recreational use i.e. getting high. This is why marijuana is often used to refer to cannabis as a drug.
There are lots of different cannabinoids you can find in the cannabis family, but there are two key ones that help distinguish between hemp and marijuana. The first, and most famous, is THC. This is the compound that induces effects typically associated with smoking cannabis, and is found in high amounts in marijuana.
The second most prevalent cannabinoid is CBD. Research has continuously shown that CBD will not get you high, and is provenly safe for human use. CBD is typically found in high percentages in hemp, while there will be very little THC. All ACCESS CBD® oils are certified THC-free! 
The way you ingest CBD has a big impact on how it interacts with your body. That's why we've broken this section down into even smaller steps. First off, bioavailability.
The bioavailability of any given chemical compound is the percentage of it that the body effectively uses. The higher the bioavailability, the more efficiently the compound has been utilised.
The main factor that affects bioavailability is how quick the compound's path to the circulatory system is, hence why IV drips are typically the most effective method.
To get the most out of your CBD, our bottles are equipped with spray caps making it super simple to spray once or twice under the tongue.  
The reason for applying the CBD oil beneath the tongue (known as taking it sublingually) is bioavailability. Rather than swallowing your CBD oil and it going through your digestive system, sublingual dosing allows the CBD to soak into the blood vessels beneath the tongue. That way it gets into circulation much faster. We suggest holding the oil under your tongue for roughly 60-90 seconds! 
How much CBD should I take?
Everyone's allowance for CBD is different. If you are a new user of CBD we always suggest starting with the lowest dose and working your way up. Starting too high could have the opposite desired effect. 
Simply spray under your tongue and hold for 1-2 minutes. This will allow for your blood vessels under the tongue to absorb as much CBD as possible before swallowing. 
"BRITISH CANNABIS® plans cut-price range of CBD products" - The Grocer
"The new range, called Access CBD, is made by blending multiple cannabis extracts that contain a broad spectrum of cannabis phytochemicals and suspending in a medium-chain triglyceride carrier oil that is enriched with other natural flavours." CBD oils are typically made by extracting the CBD from the cannabis plant then diluting it with an oil, which is costlier than using CBD isolate.
"We have done in just a few time-intensive weeks what it probably would have taken the CBD industry another 12 to 24 months to do in terms of gradually bringing in entry-level price products," said British Cannabis marketing manager Stephen Batchelor.
Easy to unpack shelf ready packaging!
An outer transit box containing products ready for sale, each box holds 12 x 30ml bottles.
This bespoke SRP solution maximises protection, strength and stability. 
Point of sale will be supplied to each retailer such as, window posters and shelf barkers. If there is something more specific you would like to see, let us know!
*Our price study, dated 10/11/2020 of 81 different CBD oil products across 8 different major UK high street and online retailers showed an average price per 100mg of CBD to be £4.79 at full regular retail price. ACCESS CBD® is available on average across our range at only £1.47per 100mg of CBD, an average saving of 70%.